biography • opera repertoire • concert repertoire • recordings • calendar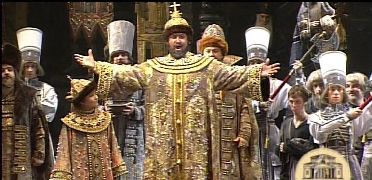 Was born in 1966. Graduated from the Kiev State Conservatory (class of professor Galina Suckhorukova) in 1993. Leading soloist with the Kiev National Opera, People's Artist of Ukraine. An outstanding and critically acclaimed guest soloist with the Moscow Bolshoy Theatre.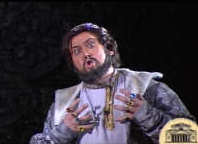 Winner of international competitions:
2001 – International G.Sviridov's Vocal Contest (Kursk, Russia), 1st prize
2000 – International Buhl-Buhl Contest (Baku, Azerbayjan), 2nd prize;
1997 – International Maria Callas Grand Prix (Athens, Greece), 1st prize;
1997 – International Francisco Vinas Vocal Contest (Barcelona, Spain), 2nd prize;
1996 – International J.Gayarre Vocal Contest (Pamplona, Spain), 3rd prize;

Since 1992, Taras Shtonda is a principal soloist with the Taras Shevchenko National Opera of Ukraine, Kiev. He has performed many principal roles of the bass repertoire, among which Filippo II and Il Grande Inquisitore, Zaccaria, Ramphis and Il Re, Don Basilio (Rossini), Mephistofele in Faust, Boris Godunov and Pimen in Boris Godunov, Dossifey in Khovanschina by Moussorgsky, Il Commendattore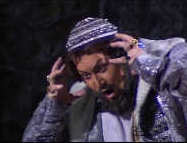 in Don Giovanni, Gremin, Kotchubey in Mazepa and King Rene in Iolanta by Tchaikovsky, Prince Galitsky in Prince Igor by Borodin.

In 2002 Taras Shtonda had his debut with the Bolshoy Theatre in Moscow in the role of Dossifey. Including among the other roles he has performed with the Bolshoy are Russlan in Russlan and Ludmila, Glinka, Kotchubey, Priest in Katerina Ismailova (Lady Macbeth of Mtsensk) Shostakovitch, King Rene and Pimen. Most recently Shtonda has performed the role of Boris Godunov in a new production by A. Vedernikov and A. Sokurov (reverting to the original orchestration by Mussorgsky) on the stage of Bolshoy Theatre since April 2007.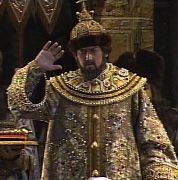 Taras Shtonda was on tours to Spain, Italy, Switzerland, Netherlands, Denmark, France, Germany, Hungary, Yugoslavia, Poland, Czech Republik, Slovenia, Brazil, South Corea and elsewhere on the East. The singer has been a permanent guest on International Music Festivals such as Prague Autumn in Czech Republic (2003, 2006 vocal cycles by Moussorgsky and Schostakovich,), Ljubljana International Festival in Slovenia (2007 Prince Galitsky in Prince Igor by Borodin and Boris Godunov), Savonlinna International Festival in Finnland (2007 Boris Godunov). His important opera performances have included Il Grande Inquisitore in Palma de Mallorca (1997), Prince Galitsky in Winterthur (1998), Zaccaria in Avignon (2000), Dossifey (Khovanschina) in Warsaw (2002), Raimundo at Mariinsky Theatre in Saint-Petersbourg (2003), Pimen (Boris Godunov) at Covent Garden in London (2006 with Mariinsky).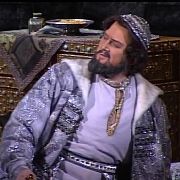 Taras Shtonda often performs in concert: let'S mention Verdi's Requiem in Madrid, Barcelona, Santander (1997), Amsterdam, Hague, Utrecht, Rotterdam (2000); Beethoven's Symphony № 9 in Strasbourg (1999), in Rio de Janeiro and San-Paulo (1999); Symphony № 13 by Shostakovich in Moscow (Russia, Great Hall of Moscow Conservatoire, conductor V. Fedoseyev, 2001), in Warsaw (2003) and in Bonn (Beethovenhalle, 2005).

The singer has recorded the following CDs: Russlan in Russlan and Lyudmila by Glinka, 2003; "Masterpieces of Russian music", 2006 (Production of Bolshoy Theatre and Phillips, conductor A.Vedernikov); Symphonies № 13 and 14 by Schostakovich with Beethoven Orchestra, 2005 - 2006, conductor R. Kofman.
In 1999 Taras Shtonda was called the Honoured Artist of Ukraine. Since 2008 he has been awarded the title People's Artist of Ukraine.